Kirbie Johnson: 'A story about a deeply broken family'
Even if you don't find Britney Jean Spears a compelling pop star or a worthy public figure – which you'd be wrong about, by the way – The Woman in Me is worth reading. For a memoir that lays bare the disgusting horrors of immense fame most of us will never know, there's a lot you can connect with, too. At its core, this is a story about a deeply broken family.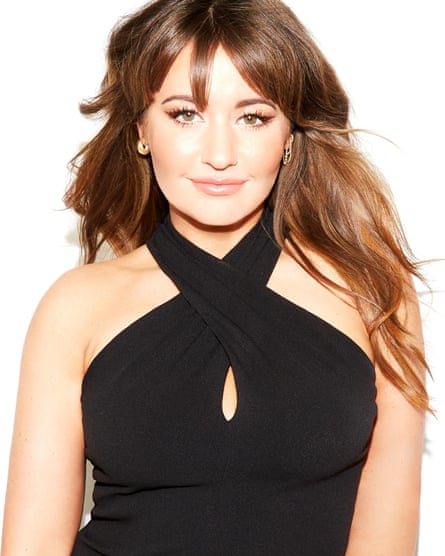 Britney dropped many bombshells in this book, many of which have gone viral through leaks: the story of her abortion and Justin Timberlake's terrible blaccent drew the most attention. But there are so many more stories that paint a stronger picture of what Britney endured and why it was so heinous.
We learn that her paternal grandmother and namesake, Jean, was sent to an asylum and put on lithium by her husband, all while grieving the loss of her child. She would later die by suicide at the age of 31.
Jean was the mother of Jamie, Britney's father, who took a similar control over his daughter's life, and, in an eerie echo, put her on the same psychiatric drug. It's a grim example of how trauma spans generations, a fact that many of us can relate to.
She, to this day, can't go anywhere without people gawking or wanting something from her. A normal life will never be on the cards, as she's well aware. I hope whoever takes the time to read this book becomes more thoughtful about celebrities. The narratives you may read about probably don't illuminate everything you need to know.
Kirbie Johnson is a writer and co-host of the podcast Gloss Angeles
Meg Radford: 'This validates what #FreeBritney fought so hard for'
When I was a teenager struggling with depression and anxiety, feeling like I had nowhere to turn, Britney made me feel like I wasn't alone. That's why I joined the #FreeBritney movement in 2019. We were a scrappy group made up of super-fans who volunteered our time to prove that the star was being held against her will in an exploitative conservatorship.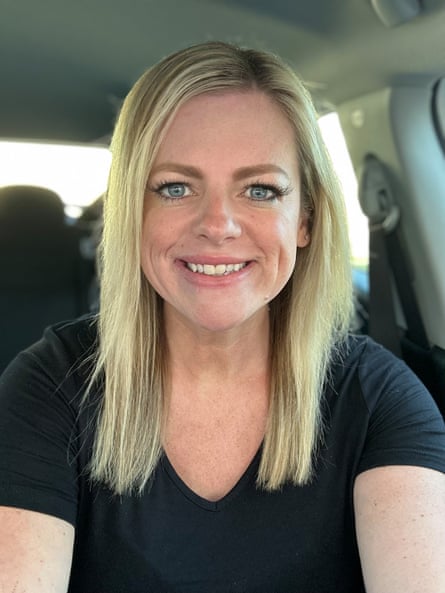 I spent the next two and a half years doing everything I could to help remove Britney from her conservatorship so naturally, I was most drawn to the sections of The Woman in Me where Spears opens up about it.
Crucially, Britney confirmed in the book what fans had long suspected: the devastating fact that she agreed to enter into the conservatorship so she could see her young sons, Sean and Jayden, who were in her ex Kevin Federline's custody. "There is nothing I love more – nothing more important to me on this earth – than my children," she writes. "I'd lay down my life for them. So, I thought, why not my freedom?"
Even though I knew Britney went through hell, reading about the realities of how isolated she was still shocked me. In one passage, Britney wrote about being sent to rehab against her will, locked in there for months. According to Britney, a text to her sister, Jamie Lynn, pleading for help, got a cold response: "There's nothing you can do about it, so stop fighting it."
Quotes like these validate what we in #FreeBritney fought so hard for, even though we were first written off as a social media conspiracy by the public, and as a "joke" by her father.
Britney references our work in the book, and it touches my heart to know that we helped her get through some dark days. "Seeing them marching in the streets, chanting 'Free Britney' – that was the most amazing thing I'd ever seen in my life," she writes.
The fight is not over: I still volunteer for two organizations, one for disability rights and the other for elderly rights. These two groups are the most susceptible to conservatorship abuse. I'm proud of my work in #FreeBritney, which, like The Woman in Me, is a story of resilience and the beauty of a clean state.
Meg Radford is a member of the #FreeBritney group
Brittany Spanos: 'Nothing can give Spears back the years that were stolen from her'
Every Britney Spears fan has been waiting decades to hear her perspective on her experiences. It seemed like everyone else had a go: the tabloids that hounded her relentlessly, her family's many memoirs, numerous documentaries and thinkpieces, her exes. She'd been silenced since the conservatorship started in 2008.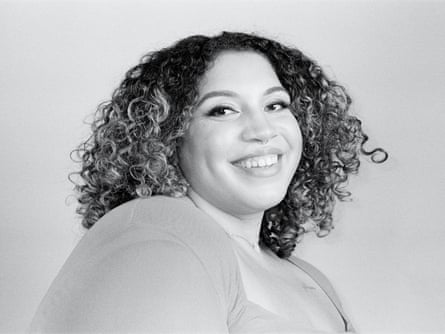 The Woman in Me is juicy enough: Spears details her tumultuous childhood, rapid rise as an entertainer, star-crossed romance with Justin Timberlake and of course the conservatorship that spurred the #FreeBritney movement. It's an uncomfortable read, with the 41-year-old grappling with decades of exploitation and a life of being caged even before it was court-ordered.
Even the seemingly glamorous moments are plagued with harrowing despair. At the height of her pop princess ascent, while one-half of music's it-couple alongside Timberlake, Britney suffered physical and emotional anguish from an at-home abortion. "If it had been left up to me alone, I never would have done it," Spears writes. "And yet Justin was so sure that he didn't want to be a father."
In the back of my mind, I wondered the whole time: what do we do now? There's nothing that can give Spears back the years that were stolen from her, or the happy moments of her youth that led to sexist and disturbing media coverage. Apologies have been profuse but too late over the past few years. Even the rollout of the book became a SEO-hungry race to get all the juiciest bits out before Spears could do it herself.
More than anything, it seems like Britney just wants to finally be left alone. It's the thing she's craved most in her darkest hours, whether going through a public break-up or being branded a "bad mom" by the whole world. The book is only a fraction of her experience, but she's given more than enough. Hopefully now, with it all out there, Britney can finally feel some peace.
Brittany Spanos is a senior writer at Rolling Stone
Softee: 'It's a redemption story that's still being written'
When I saw Britney kiss Madonna at the VMAs, it was like gay utopia. I was not out at the time, and everyone thought it was so weird or naughty, but for me, it was secretly so cool.
I remember thinking it was so punk rock when Britney shaved her head, but I also thought it was wrong, because everyone around me said it was unhinged. Britney writes that she buzzed her head because guys thought her long hair was hot, and it was a way to say "fuck you" to all those men. That's so cathartic to read.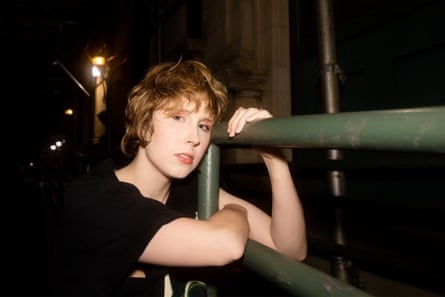 But the headlines about Britney's antics were also disparaging, and I bought into that too. Britney is the No 1 horror story that you hear in the music industry and think, "Oh God, I hope that doesn't happen to me."
Like a lot of other people, I'm mostly excited to finally know what happened between Britney and Justin Timberlake, because he always used their relationship to further his career. Back in the day, we all assumed she'd cheated, since he wrote a whole hit single about it supposedly happening. But Britney writes that he was a serial cheater who had the gall to break up via text message, and then paint her as unfaithful. "I was described as a harlot who'd broken the heart of America's golden boy," she writes.
I'm a pop singer now. I'm not at the same level as Britney, who was attacked in the media daily, but I have had some instances where I've been misquoted in interviews. I'll read my press and think: "Well, that's not what I said at all." I can empathize with her a bit. With this book's release, I can already see that more people are hip to how the PR spin worked back then. We're slowly unpacking the messages we internalized as young people.
When I DJ, I spend half the night playing Britney songs. Her album Blackout is the quickest way to get people on the dance floor. She means so much to so many people. She's just so playful, so theatrical. Even with this book, she's letting loose and having the last laugh. That's pop music at its best.
Softee is a pop singer based in New York. Her first album, Natural, came out in May