Refresh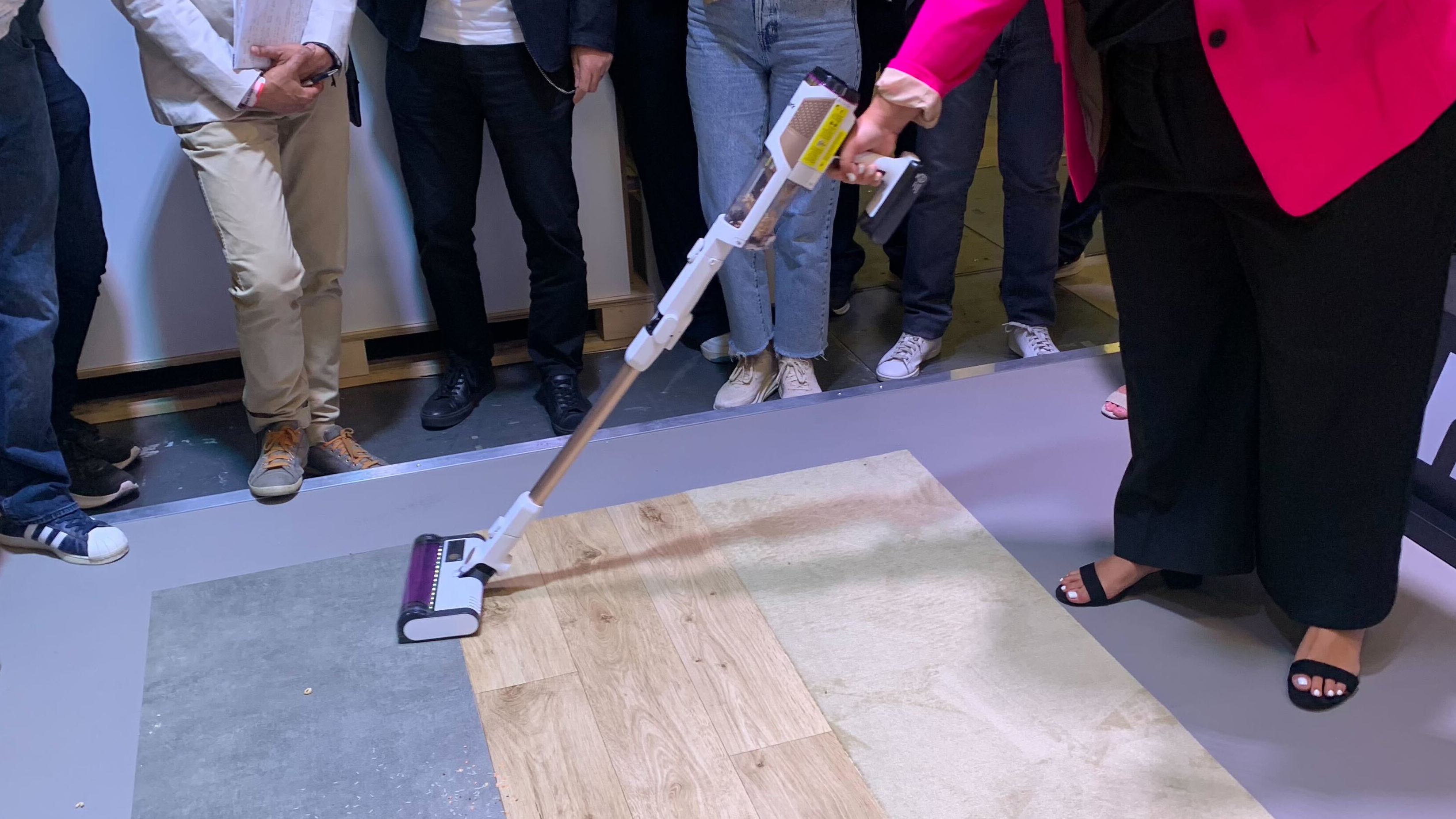 SharkNinja attacks IFA with stealthy cleaning tech
SharkNinja has hit IFA hard and fast with a new beauty device as well as some exciting cleaning and kitchen appliances. Most exciting was the announcement of its new Shark Detect Pro vacuum (above), a highly intelligent, anti-allergenic vacuum that can automatically empty into its dock after use. 
Having briefly tested it, we're really impressed by how lightweight and powerful it is, though the canister is pretty small and would need to be docked and emptied a few times for larger homes. Let's just say we're not volunteering to clean the whole of IFA with it.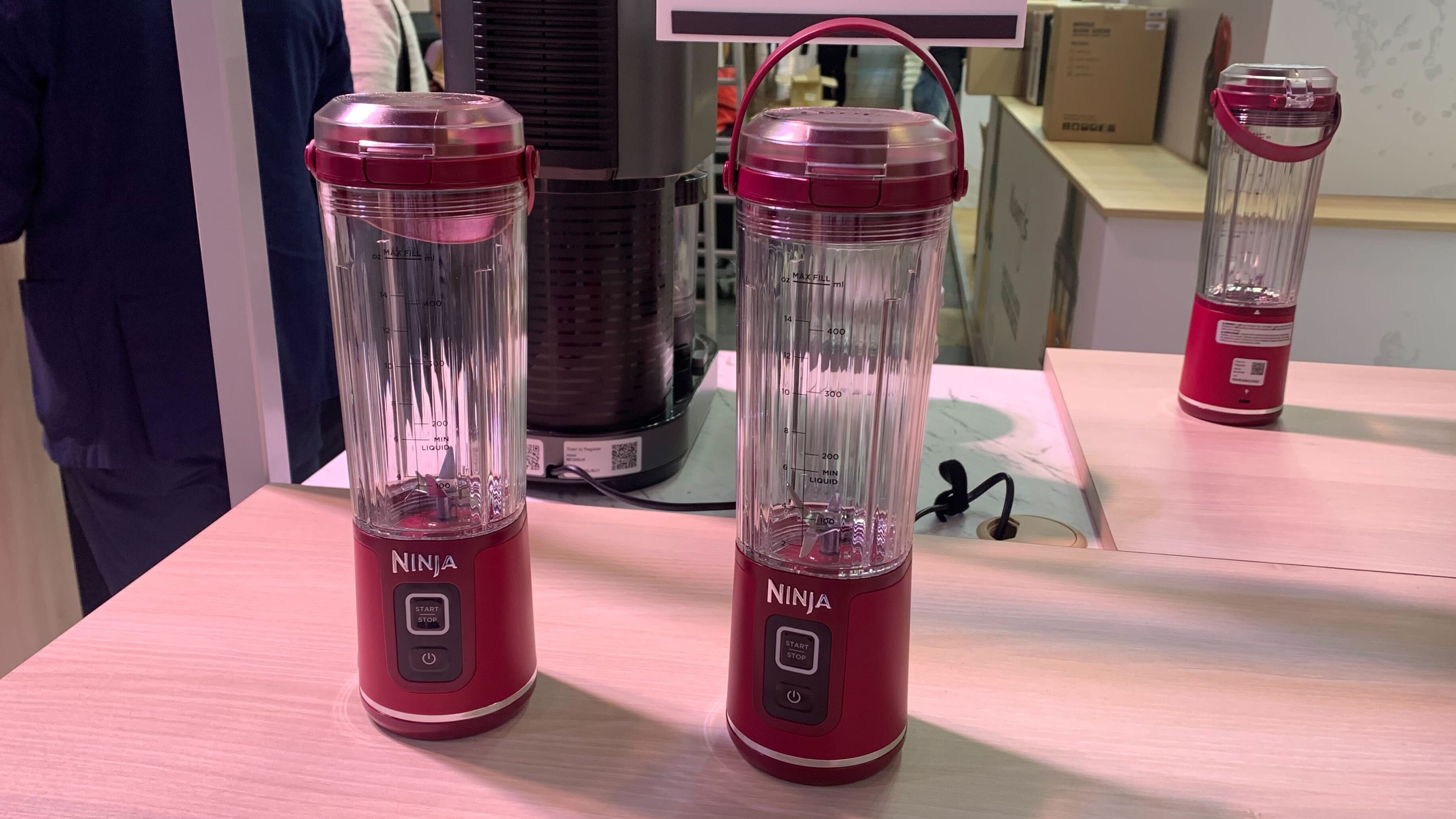 Elsewhere, SharkNinja has also announced its first cordless portable blender (the Ninja Blast, above), the Ninja Woodfire Outdoor Oven and a new larger Ninja Woodfire Electric BBQ Grill. There's also the new Shark SpeedStyle (below) which it calls a "high-velocity hair dryer and RapidGloss Finisher". That sounds like a slightly aggressive billing for a hair dryer, but we're interested to test out its glossiness claims soon.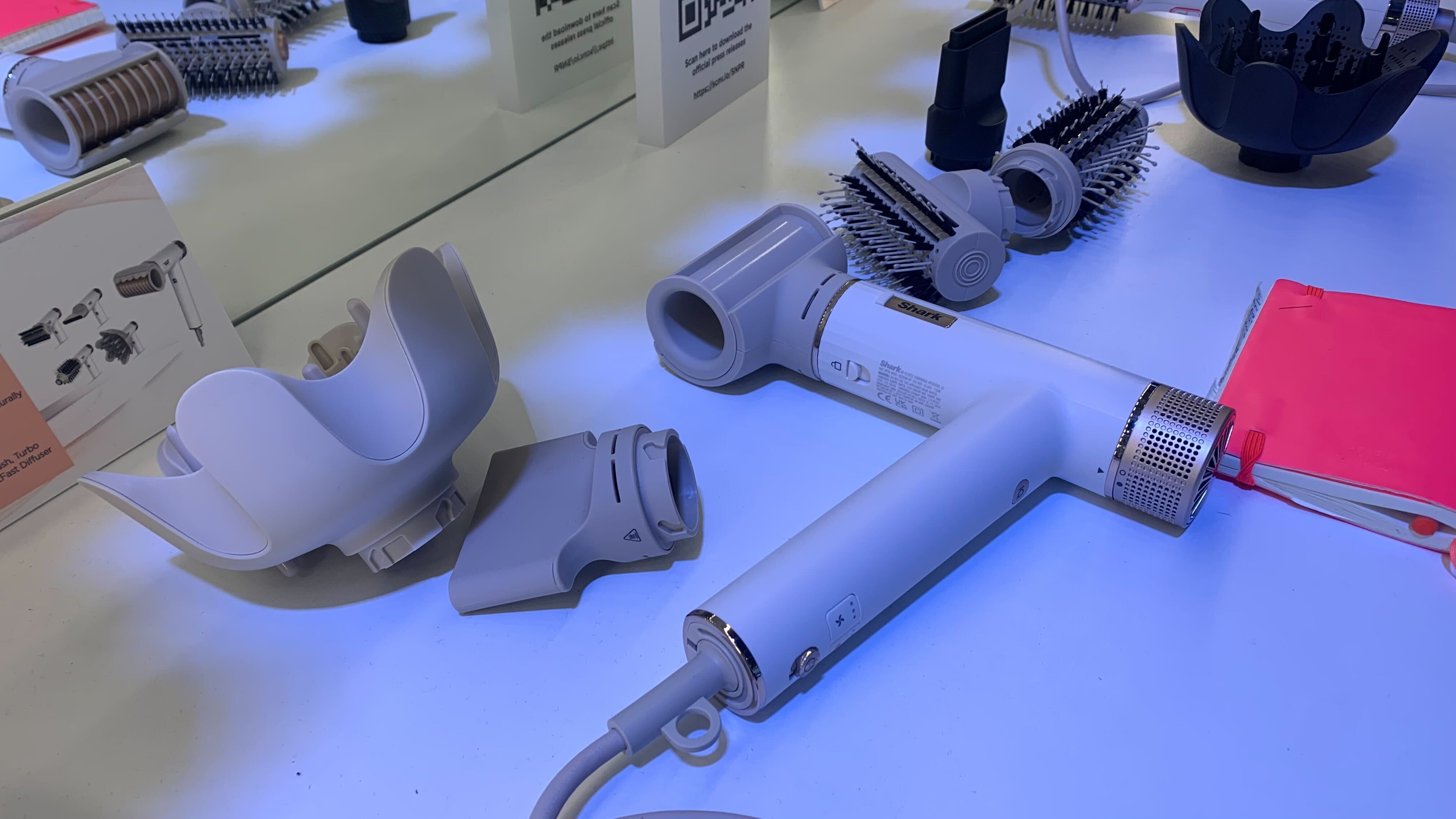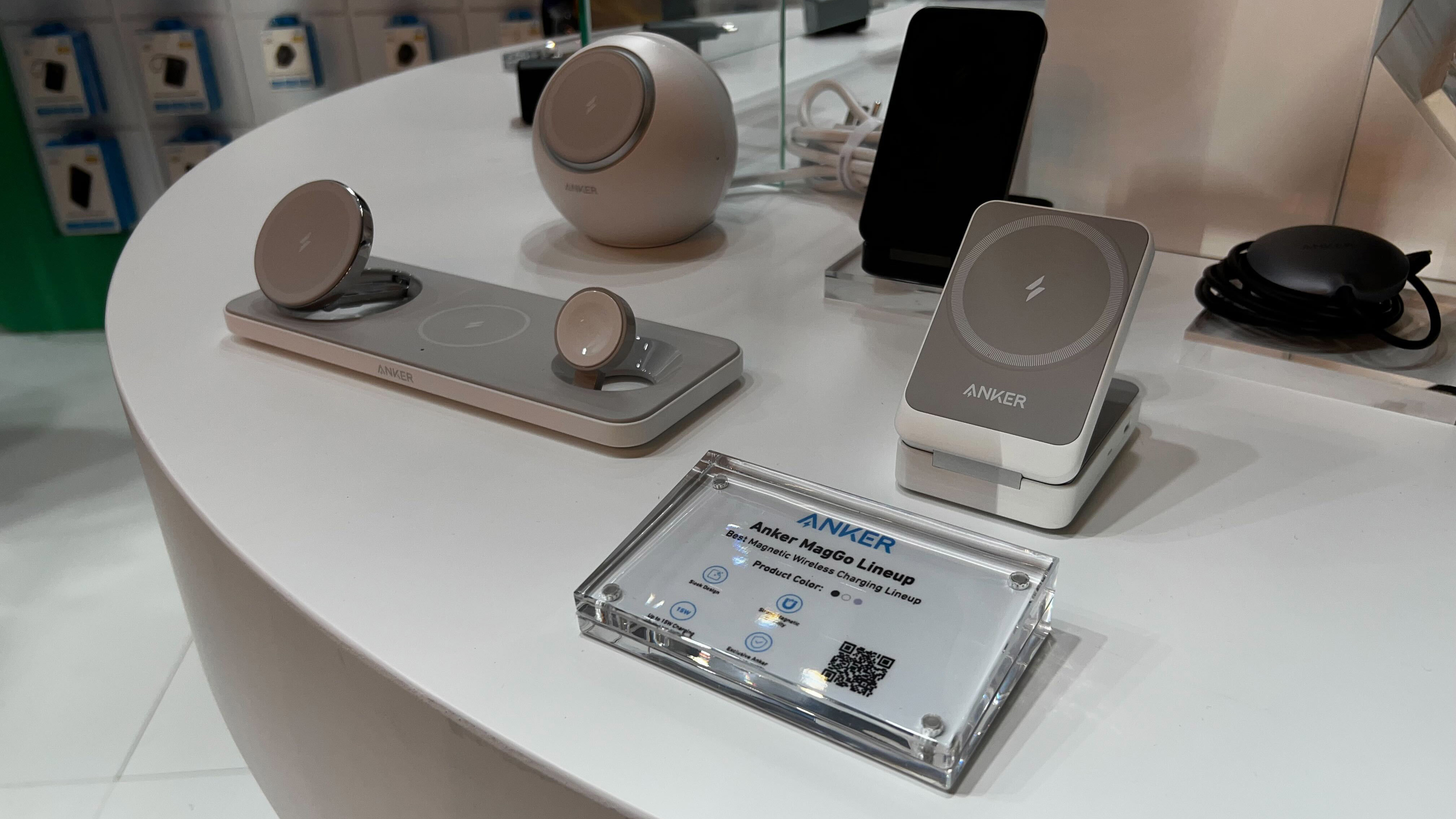 Anker has some new mobile chargers – for your iPhone 15
Anker has established itself as the go-to name for mobile batteries – and even giant battery packs for your house – and it's been showing off some new charging solutions at IFA 2023.
Its new MagGo range works with MagSafe or the new faster Qi 2.0 15W system, and will be available to buy this winter (or sometime after October, if you're in the southern hemisphere). 
Anker also has two new mini power banks with USB-C cables built-in (below), which are unsubtly targeted at the iPhone 15 – particularly as Anker's European product manager made a point to tell us it's not introducing any new Lightning products this year.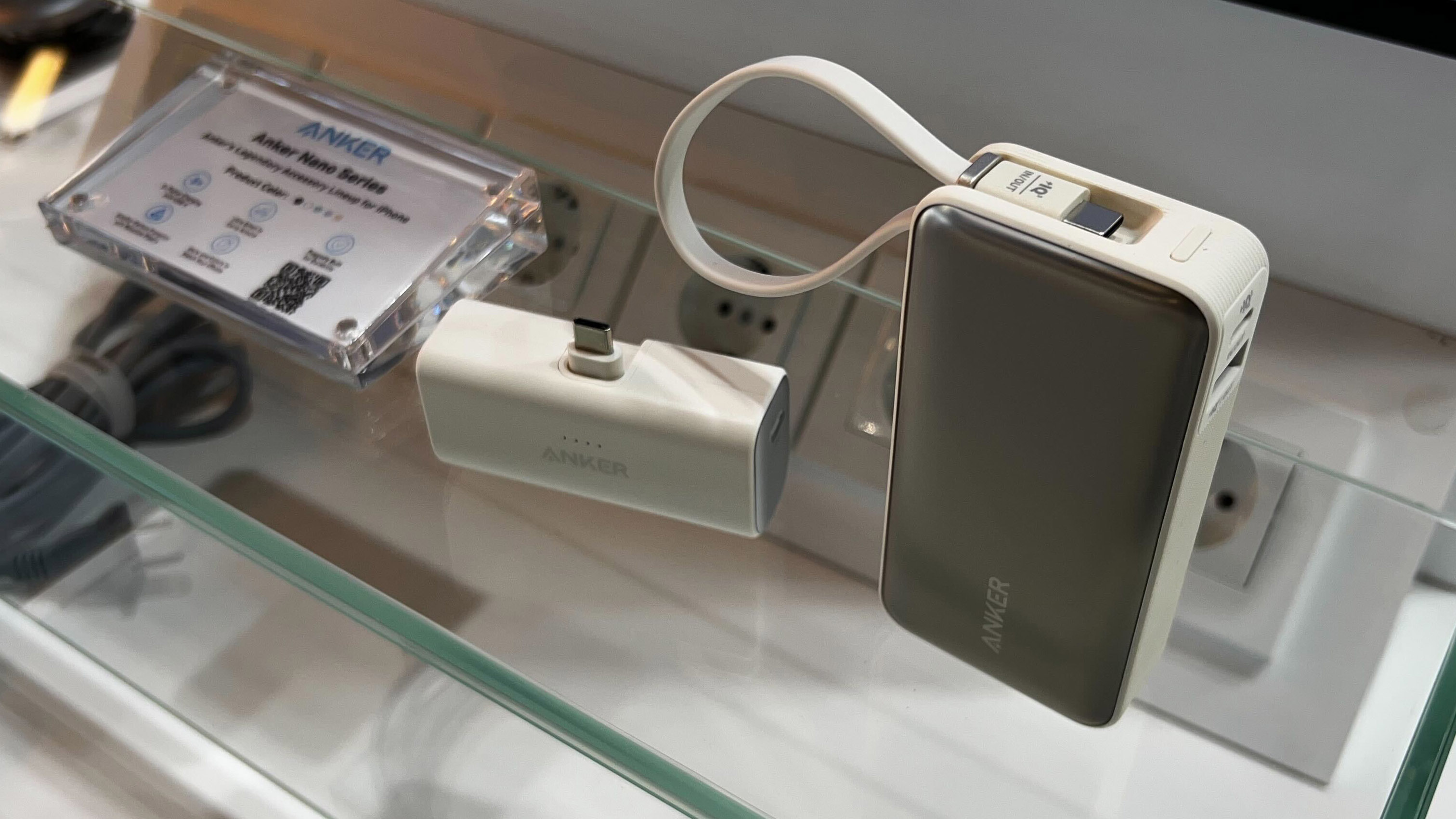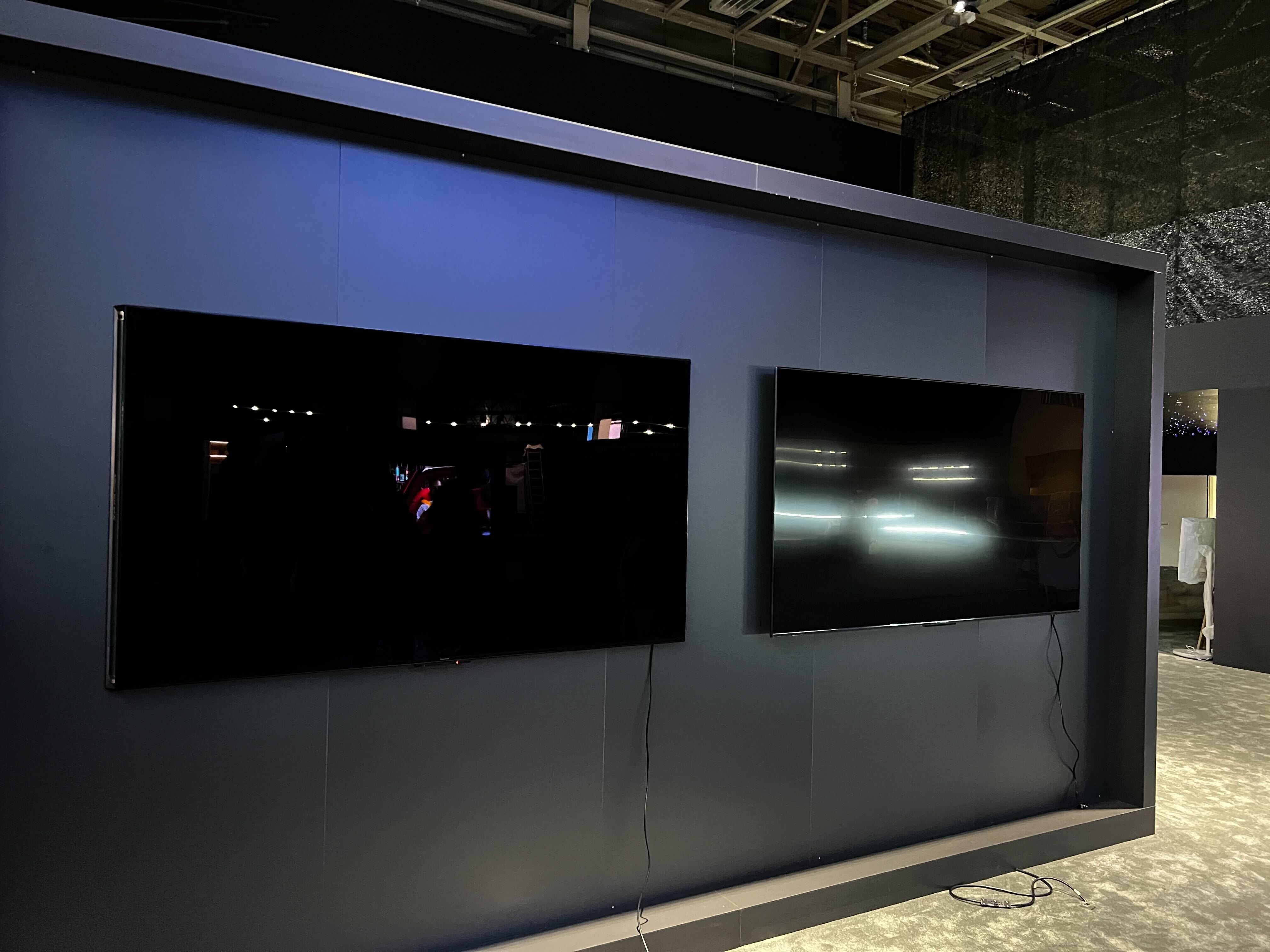 Hisense shows off a bright idea for daytime TV fans
Hisense is showing the anti-reflective tech that will go into next year's flagship UXN TV. The TV on the left (above) is a prototype with the new screen, while the one on the right is Hisense's current flagship TV.
We reckon this is going to make a huge difference to daytime viewing – so that's particularly big news for fans of Judge Judy and The Price is Right. Below, you can see the prototype TV in action – we'll bring you more info as we get it.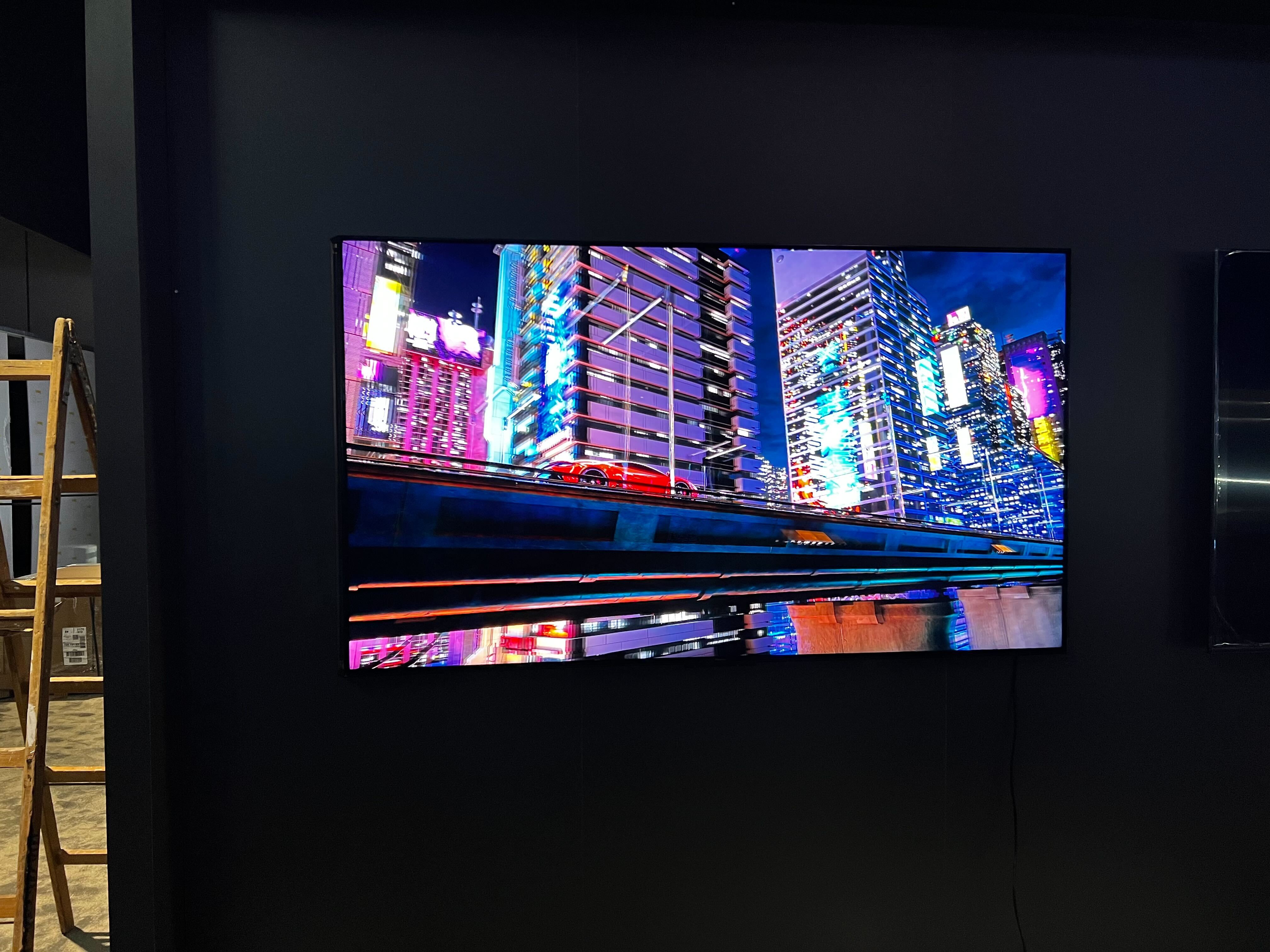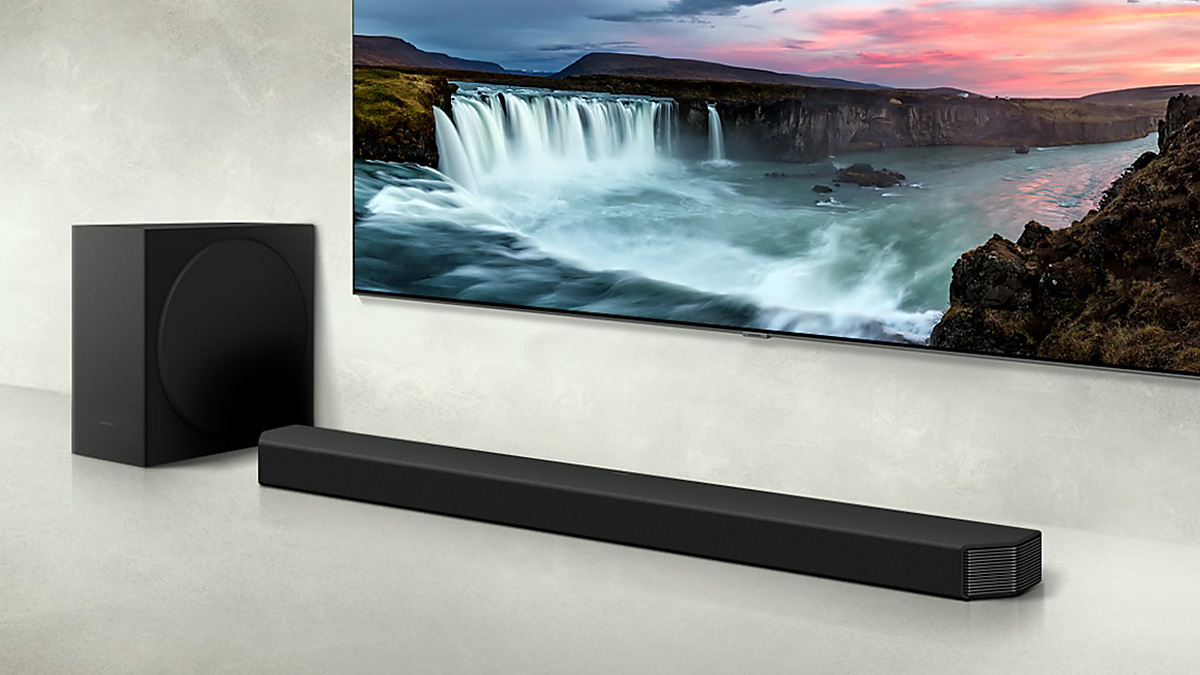 Next-gen Bluetooth is here – for Samsung tech
Here's a big piece of IFA 2023 news that's flown a little under the radar – Samsung has announced that its much-anticipated Auracast tech (a new Bluetooth feature) is coming to some of the best Samsung TVs and its Samsung Galaxy Buds2 Pro earphones.
Rather than pairing with a single device, Auracast creates a kind of audio hotspot that means audio can be broadcast to an unlimited number of receivers, like earbuds and headphones. That means your TV, for example, can connect to multiple pairs of Bluetooth 5.2 earbuds.
That's just the start of Auracast's benefits, which you can read more about in our story about the game-changing, Apple-rivaling new feature. With Samsung becoming the first major TV brand to add the tech to its TVs, expect more to follow suit.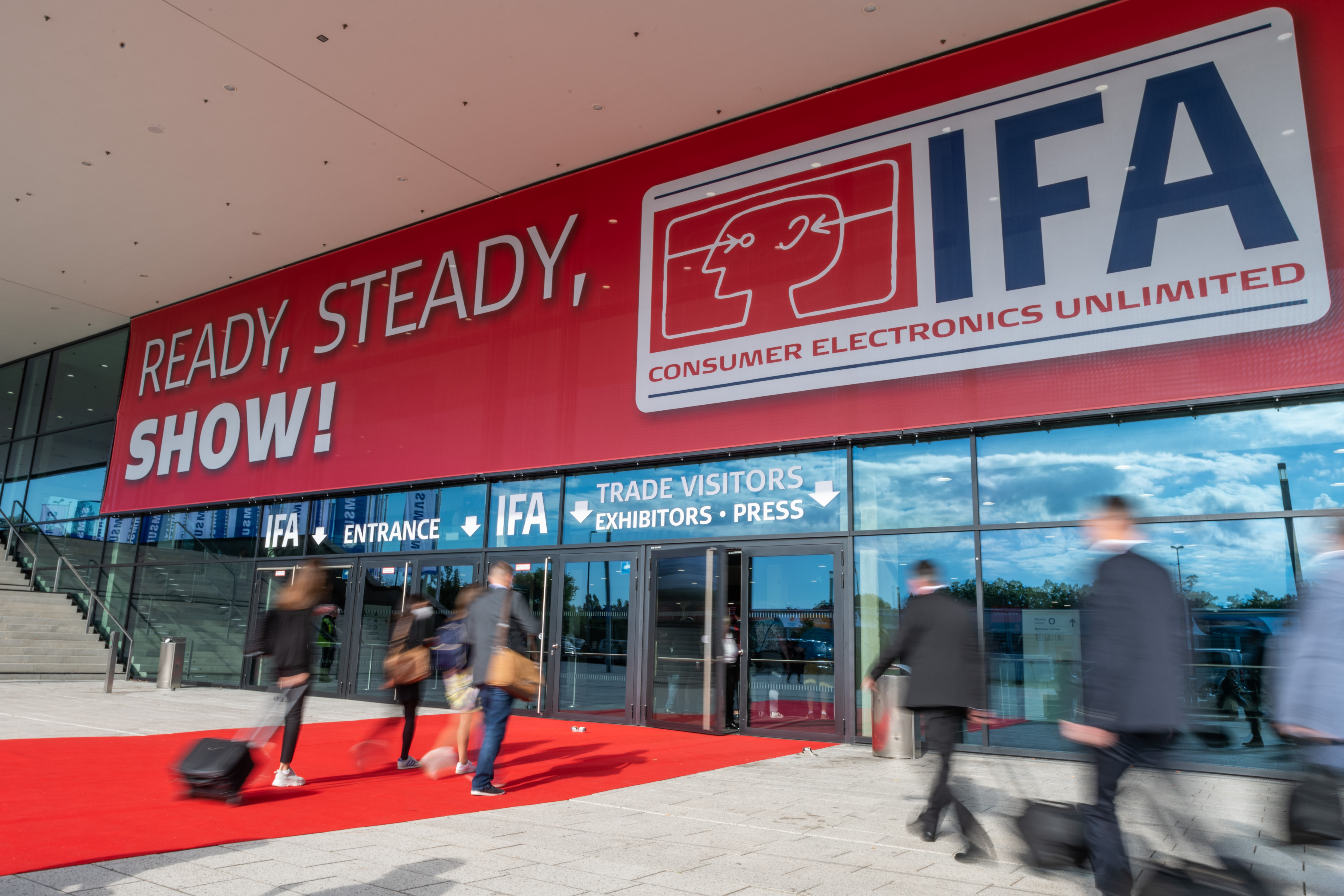 Welcome to IFA 2023
The starting gun has fired on IFA 2023 (for the press and media, at least) and the TechRadar team is currently tearing around the Messe Berlin exhibition centre in search of the most interesting tech stories this year's show has to offer.
We've already seen some big announcements from Samsung, Sennheiser, JBL, Anker and more – and some other big tech brands (like Philips Hue) have also decided to make some big announcements, despite not actually being at the show.
We'll be rounding up all of the news on those, plus the more esoteric and eccentric tech at IFA 2023, in this regularly updated liveblog. So stay tuned for a deep dive into Europe's biggest tech show…