A GRIP ON SPORTS • We're sad. And angry. Today's news has something to do with it. A big part. And it will impact what we watch this weekend on TV.
•••••••
• Once in a blue moon – hey, there was one of those last month – everything just ties together in this space. Our Fridays are all about what's on tap for the weekend, especially on television. But we also try to share thoughts on the news. Rarely do those two paths intersect. They do on this Black Friday.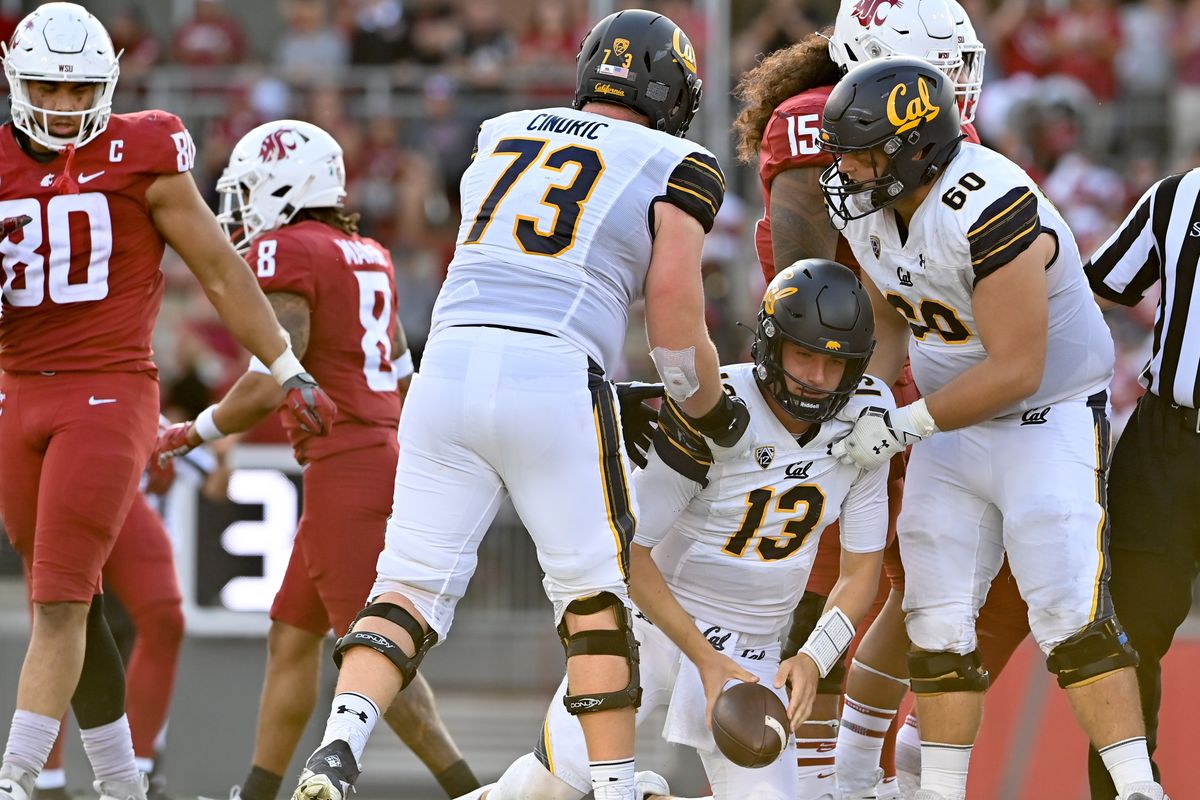 The Atlantic Coast Conference, based as it is on our nation's East Coast, will now include two West Coast schools. The ACC presidents voted this morning to invite Stanford and California, the Pac-12's Bay Area bastions, to join.
Intellectually, we understand how this (as well as adding SMU) makes sense in the modern era of college athletics. Football is the ATM. Conferences need to grow to survive. TV calls all the shots. All that crap.
But emotionally we are angry. Sad. Lost in a way we didn't think could happen.
Tradition is gone.
Think about that three-word sentence for a moment. College football has been, for more than 100 years, about traditions. Rivals. Parental connections. Stories. Tradition is gone. And with it much of the joy we've felt for more than half a century every time we sat down to watch a game. A Pac-8 or -10 or -12 game.
Watching Stanford and USC wasn't fun when we were young because the contest was an even matchup between two schools who saw the game the same way. It was fun because it wasn't. And that opened the door to neighbors with varying views on the importance of the event arguing about it. Of course, four-score underdog Stanford would win and Cardinal fans would crow insufferably.
Washington State and Oregon wasn't fun because both teams featured, even in the dark ages, ground-breaking offenses. It was fun because Cougars and Ducks hated each other, even if they worked in the same office 40 hours a week.
And those are just a couple ways the regional nature of the sport created traditions that make it what it is, the best we have to offer. Or had, as we fear.
Washington will be in the Big Ten next season. So will USC, Oregon and UCLA. A game against Purdue or Nebraska or Indiana will reek of a new-car smell, sure, but that will fade quickly and we'll be left with a bunch of clunkers in the lot.
The same will be true of Utah, Arizona, Colorado and Arizona State in the Big 12. Stanford and Cal in the ACC. Nothing against those schools and those conferences, but the geographic lack of proximity will destroy the fabric of the game. Of all sports, actually. At least for much of the next decade, before everything goes through an upheaval again – as the networks try to maximize their profit once more.
Watching college football this year won't be easy. It has a beginning-of-the-end feel. As if mourning black should be every school's color. We will. But it won't be the same.
• All that being said, we have to complete our duty. Today our duty is to look at what's ahead. What can we watch this weekend?
In the college football realm – the NFL doesn't kick off until next weekend – we find it interesting the Pac-12, a conference already sold for parts, features one of the first games Saturday – Colorado at TCU (9 a.m., Fox 28) – and one of the final ones – Coastal Carolina at UCLA (7:30 p.m., ESPN).
In between, we counted 25 other games on over-the-air broadcasts, highlighted by, well, shoot, it's not an exciting week. We'll be focused on the Cougars at Colorado State (4 p.m., CBS Sports) but the next-best might just be Boise State visiting UW (12:30 p.m., NBC).
LSU at Florida State is supposed to be the weekend highlight, but Sunday's game (4:30 p.m., ABC), could be a laugher.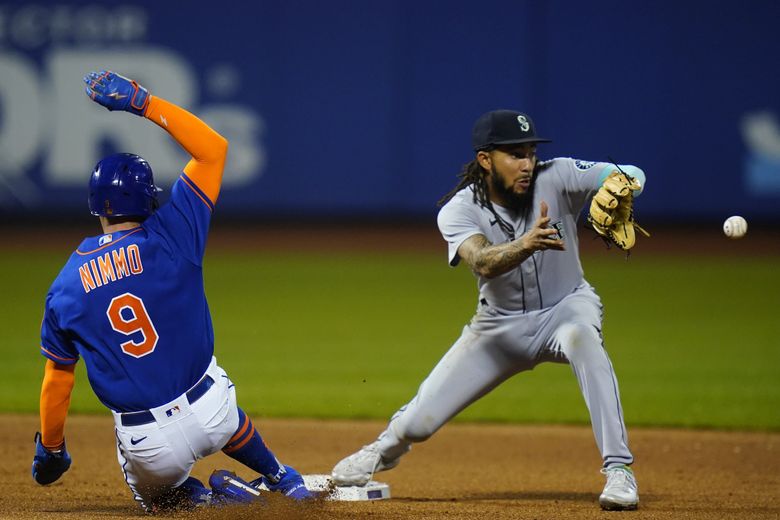 As for baseball, if you want to watch the M's on Friday, you have to log into AppleTV+ at 4:10 p.m. At least Saturday (also 4:10) and Sunday (10:40 a.m.) are on Root.
Otherwise, ESPN continues its coverage of tennis' final Grand Slam event of the year, the U.S. Open, and there is the usual quota of soccer, auto racing and WNBA games to fill in any gaps.
But the gaping hole created by the Pac-12's demise? There's not enough EPL action in the world to plaster over that right now.
•••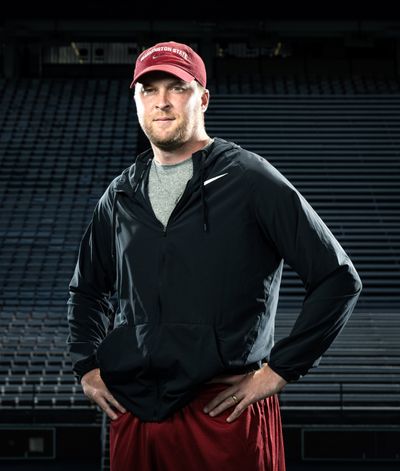 WSU: The Cougars not only kick off the season Saturday in Fort Collins, they unveil Ben Arbuckle's offense. The 27-year-old coordinator gets to show Washington State fans what head coach Jake Dickert saw on film with Western Kentucky as he looked for Eric Morris' replacement. Greg Woods delves into Arbuckle's quick rise to the position. … Elsewhere in the Pac-12 and the nation, the news from the ACC this morning, that it was offering Cal and Stanford a safe harbor, changes everything for WSU and Oregon State. At least now the final two survivors can make decisions on their future. … Why the heck is the ACC adding the three schools? This paragraph in Brendan Mark's Athletic story – a story that also explains the financial reasons – begins with answering that and ends with what really matters on Tobacco Road. "In its futile pursuit of more football relevance, the ACC is threatening the thing it was founded on. Six league teams finished outside of the KenPom top 100 last season, the most of any Power Six conference. Adding three more lackluster programs does nothing to fix that problem." And, hey, geography. … Back to football, the season began last night in Salt Lake City and Tempe, with a short-handed Utah team handling Florida 24-11 and new-look Arizona State overcoming Southern Utah and the elements 24-21. The Utes rode a quick start and a stifling third-down defense to the win over an SEC powerhouse in name only. And the Sun Devils waited out blowing dust and thunderstorms for 150 minutes before finally putting away SUU. … Tonight, the Troy Taylor era begins at Stanford as the Cardinal travel to Hawaii. … As we said, Washington hosts Boise State on Saturday afternoon. And then the schedule gets even tougher. … Oregon State doesn't play until Sunday but that doesn't mean we don't have stories to pass along. … Oregon hosts Portland State to get its season started Saturday. … The new era in Colorado begins in Texas against last season's surprise, TCU. … California needs to have better results this year. … UCLA hosts Coastal Carolina – hey, maybe that will be a conference game someday – to open its last Pac-12 season. … USC welcomes Nevada to the Coliseum on Saturday. … Arizona will be without a defensive lineman for the first half against Northern Arizona. … Finally, Jon Wilner lists in the Mercury News who he believes are the 25 most influential people behind the scenes in college athletics.
Gonzaga: Want a Spike bobblehead? It's available. There has been one a while for the mascot Spike, the one that entertains children and their parents at sporting events. Now there's a bobblehead of the Bulldog statue out front of McCarthey. We're not sure the statue is named Spike as well, but we'll go with it. Roberta Simonson has this story.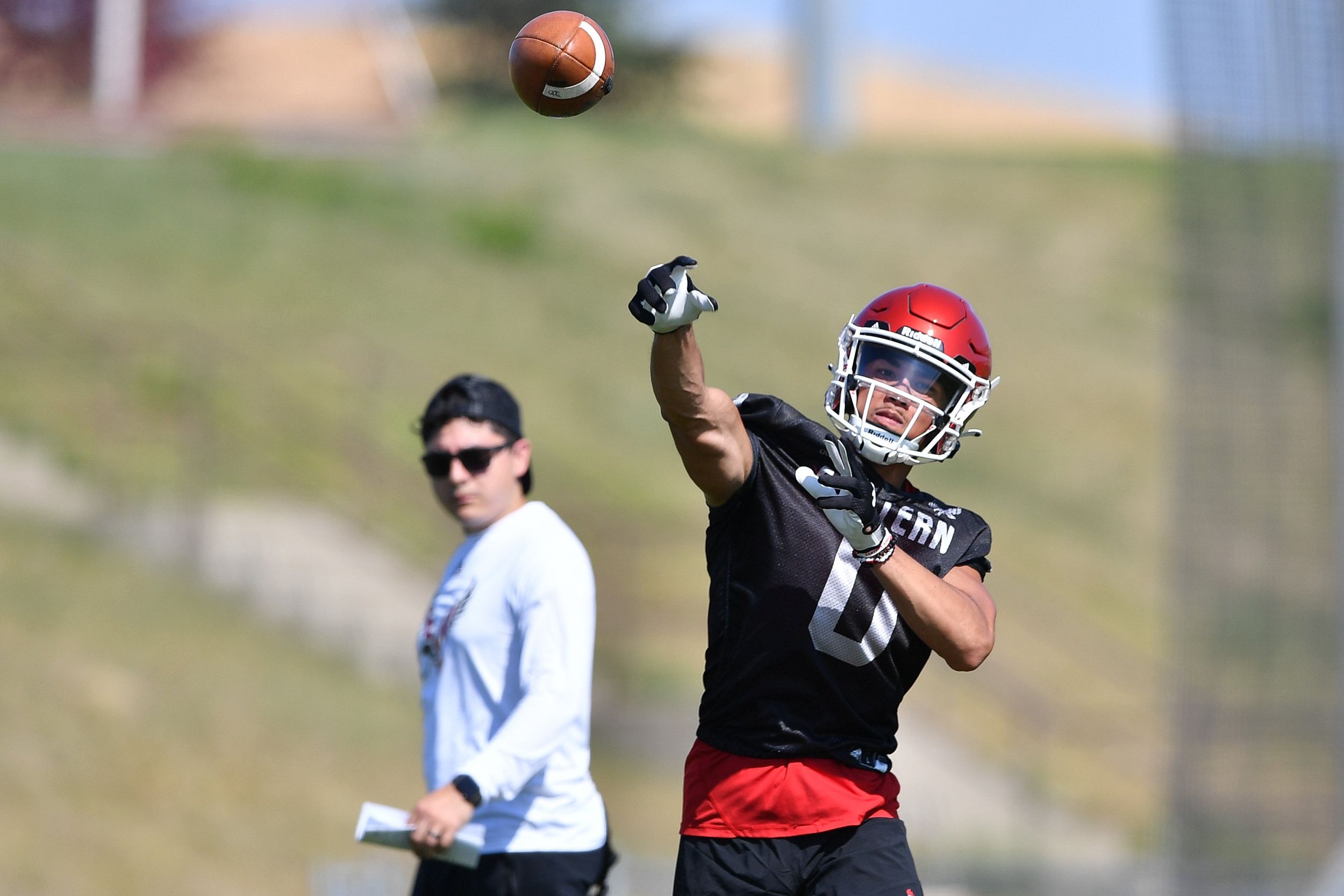 EWU: Saturday won't be Kekoa Visperas' first start at the most important position in football, quarterback. But it will be the most important one he's made for Eastern Washington thus far. The Eagles travel to Minnesota to face perennial FCS power North Dakota State. Dan Thompson has this story on Visperas' journey. … Eastern also released its nonconference basketball schedule yesterday. It is filled with road games. Dan has that story as well. … Elsewhere in the Big Sky, Weber State played last night, hosting and defeating Division II Central Washington 35-10. … Northern Colorado's season started poorly with a 31-11 loss at Abilene Christian. … UC Davis had little trouble with Texas A&M-Commerce, winning 48-10. … Sacramento State opened its new era with a 38-24 win at Nicholls State. … Montana State welcomes Utah Tech tomorrow. … Northern Arizona would love to upset Arizona again. … Idaho State has a new coach and tough opponent, San Diego State.
Idaho: The Vandals opened their highly anticipated football season last night at Lamar and opened it in style. Colton Clark has this coverage of the 42-17 victory. We also can pass along a couple stories from Texas.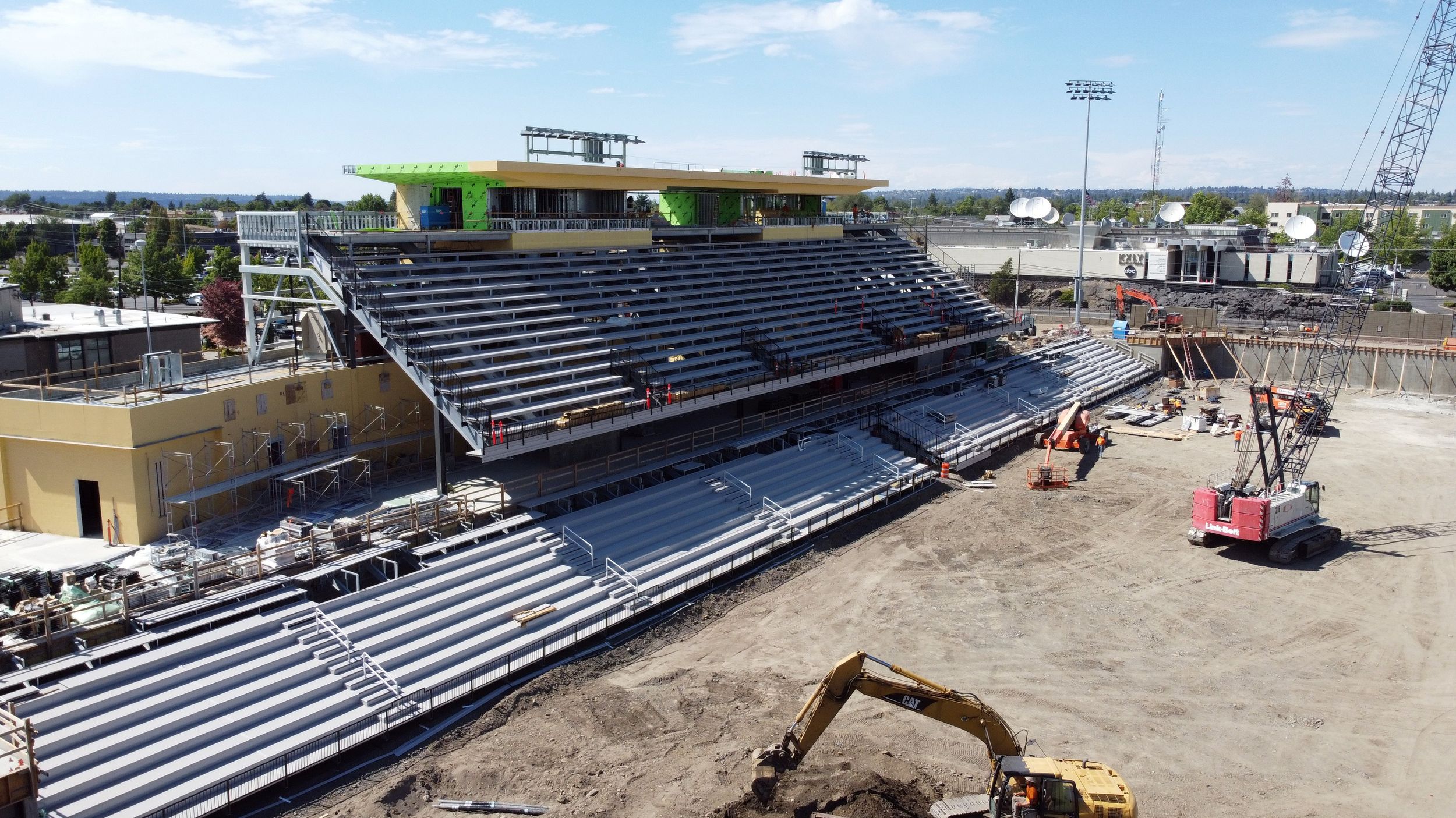 Preps: Washington's high school football schedule begins this weekend, though the new downtown stadium isn't ready. Instead of kicking off the facility's tenure, as hoped, Ferris and Lewis and Clark highs will play at Hart Field this afternoon. Dave Nichols has a preview of all the weekend's local action.
Indians: A steady late rain caused the postponement of last night's game with Everett.
Mariners: The M's traveled to New York in style, if you can call how lots of people dressed in the '80s and '90s "style." And they picked up former Mariner pitcher Dominic Leone off waivers. They kick off September against the Mets, as we mentioned above. … The Mariners have developed their starting pitcher, which is not the usual way anymore.
Storm: Just after being eliminated from playoff contention, Seattle won a game. Which may just hurt its draft position.
Seahawks: The rebuilt defensive line may still need more additions. … The secondary is waiting on healthy players. … The Hawks feature a younger roster.
Boxing: Shane Mosley will be in town tomorrow to help Chauncy Welliver with his fundraising event Hard Sparring 2. Charlotte McKinley has more in this story.
•••       
• One more season. That's all we've got. Just like the Pac-12. Get through it. And then see what the future holds. Until later …