CNN
 — 

On Sunday, clocks will fall back an hour due to Daylight Saving Time. Your smartphones will automatically change to the new time, but some of your home appliances, alarm clocks, and other electronic gadgets may require manual adjustments.
Here's what else you need to know to Get Up to Speed and On with Your Day.
US Secretary of State Antony Blinken arrived in Israel today to press the Israeli government on its ongoing offensive in Gaza amid growing international condemnation and calls to minimize the civilian death toll. He will discuss, as he has done in past trips, the hostages held by Hamas and the prevention of a wider regional conflict. Blinken's visit comes after the House on Thursday passed a bill to provide $14.3 billion in aid to Israel — a move that sets up a clash with the Democratic-led Senate. Senate Majority Leader Chuck Schumer has called the House GOP bill a "deeply flawed proposal" that the Senate will not take up. Democrats are objecting to the fact that the bill does not include aid to Ukraine and would enact funding cuts to the IRS.
Former billionaire Sam Bankman-Fried was found guilty of seven counts of fraud on Thursday for his role in the collapse of cryptocurrency exchange FTX. He faced a slew of charges for stealing billions of dollars from accounts belonging to customers of FTX, which was once one of the most trusted names in crypto. He was also found guilty of defrauding lenders of FTX's sister company, Alameda Research, which held FTX customer funds in a bank account. His sentencing is set for March 2024. The verdict caps a yearlong saga that saw the 31-year-old go from a billionaire living in a luxury apartment in the Bahamas to a defendant in one of the biggest white-collar crime cases since Bernie Madoff's Ponzi scheme that fell apart in 2009.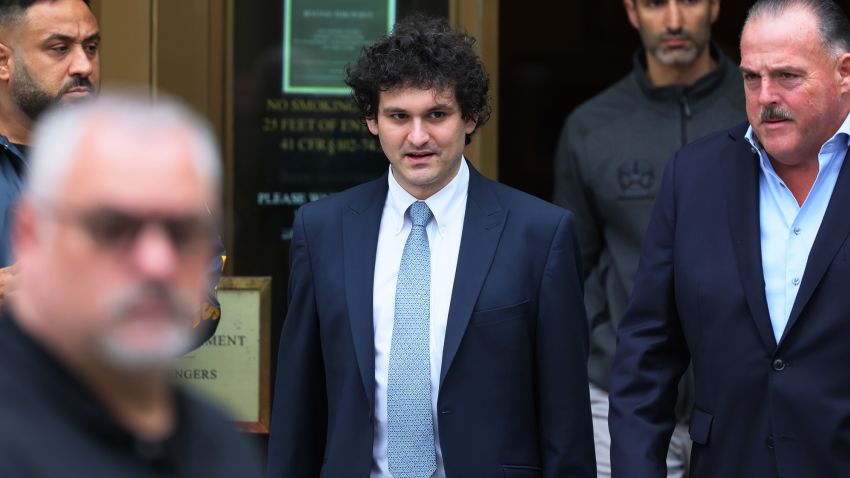 How Sam Bankman-Fried reacted to the verdict in court
Former President Donald Trump's son Eric Trump will be back on the stand today to continue to testify in the New York civil fraud case against him, the Trump family and their business. On Thursday, Donald Trump Jr. and Eric Trump were questioned separately about their knowledge of and involvement with the former president's financial statements. They are accused of knowingly participating in a scheme to inflate their father's net worth to obtain financial benefits like better loan and insurance policy terms. On the stand, Donald Trump Jr. repeatedly said he relied on his accountants and was not involved with the preparations of financial statements for his father, even though he signed them as a trustee of his trust.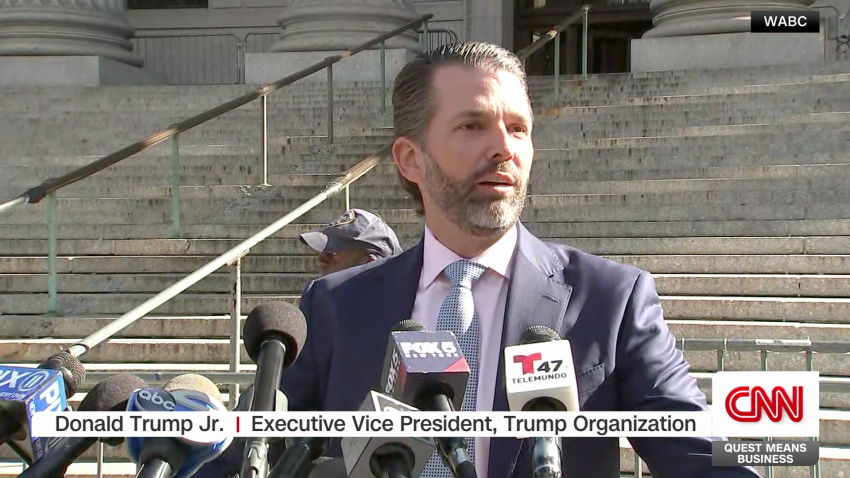 Donald Trump's sons take stand in civil fraud trial
The FDA on Thursday proposed a nationwide ban on brominated vegetable oil, or BVO, as an additive in food. The potentially harmful ingredient found in at least 90 products — mostly sodas — is used as an emulsifier in citrus-flavored beverages to keep the flavoring from separating and floating to the top. BVO is also commonly used in flame retardants and has been linked to health hazards including nervous system damage and headaches. The FDA's decision comes after California banned the ingredient in October by passing the California Food Safety Act, the first state law in the US to ban the controversial chemical. The additive is already banned in Europe and Japan.
Retailers in the US are projecting a slower holiday shopping season as inflation, higher borrowing costs and the resumption of student loan repayments cause many consumers to pull back. Holiday sales will increase by up to 4% this year, not adjusted for inflation, the National Retail Federation said Thursday in its annual projection. Holiday sales grew 5.4% last year. As a result, retailers are expected to ramp up discounts over the coming months to draw consumers, financial analysts say. Retailers are poised to offer up to 35% off listed prices this holiday season, with the deepest discounts applied to toys, electronics and apparel, Adobe said in its annual holiday forecast.
Biden heads to Maine to mourn Lewiston shooting victims
President Joe Biden and first lady Jill Biden will travel to Lewiston, Maine, today to pay their respects after 18 people were killed there in a mass shooting last week. The visit comes after authorities concluded a two-day manhunt for the suspect, who was discovered with a self-inflicted gunshot wound. Biden has said that his administration would continue "to provide everything that is needed to support the people of Maine."
Beatles release their last song, 'Now and Then'
Described as The Beatles' final song, "Now and Then" has finally been released, featuring the voice of the late John Lennon decades after he first wrote it. Listen to the song here.
Starbucks is leaning into its sugary concoctions to boost its business
Around the holiday season, a frenzy ensues over high-priced lattes. For example, see how much Starbucks is lifting its sales with specialty drinks.
European Wildlife Photographer of the Year 2023
Skilled photographers from 42 countries showcased their stunning work in the annual competition. View the overall winning photo.
Dating is hard. Have apps made it worse?
Many people looking for relationships claim that apps have made dating a slog — an endless journey of swiping, recycled small talk and inevitable ghosting. Here's how singles are finding alternatives to dating apps.
Suspect accused of killing Tupac Shakur pleads not guilty
In a new development in the decades-long case, the 60-year-old man charged with the rapper's murder pleaded not guilty in Las Vegas court Thursday.
Which MLB team won the World Series this week?
A. Colorado Rockies
B. San Diego Padres
C. Milwaukee Brewers
D. Texas Rangers
Take CNN's weekly news quiz to see if you're correct!
35,000
That's how many workers are poised to strike next week across 18 casinos on the Las Vegas Strip if a new contract is not reached, the Culinary Workers Union Local 226 and Bartenders Union Local 165 said. The unions are asking for better pay, reduced workload, and enhanced safety protections, among other things.
"[Fox News] owes an apology to every single viewer."
— The White House, condemning the right-wing TV network for airing an Islamophobic rant made by host Jesse Watters on its top-rated show, "The Five." In his hateful remarks, Watters said that he was fed up with Arab Americans and the entire Muslim world during a segment about activists ripping down posters spotlighting Israeli hostages.
Check your local forecast here>>>
AND FINALLY …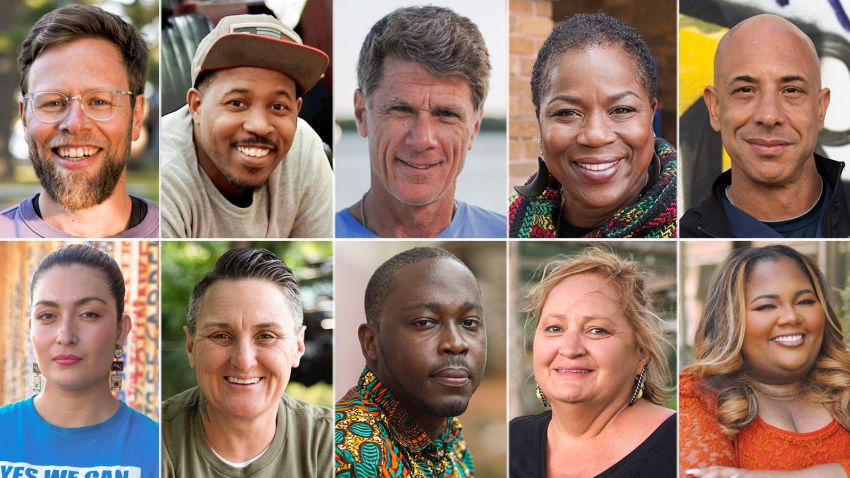 Top 10 CNN Heroes of 2023 revealed
Meet the Top 10 CNN Heroes of 2023
It's time to cast your vote for CNN Hero of the Year, which honors everyday people doing extraordinary things to change the world. Each nominee will receive a $10,000 prize, but your vote will help decide who will be named the 2023 CNN Hero of the Year and receive an additional $100,000 for their cause. Watch this video to meet the top 10 Heroes then submit your vote here.